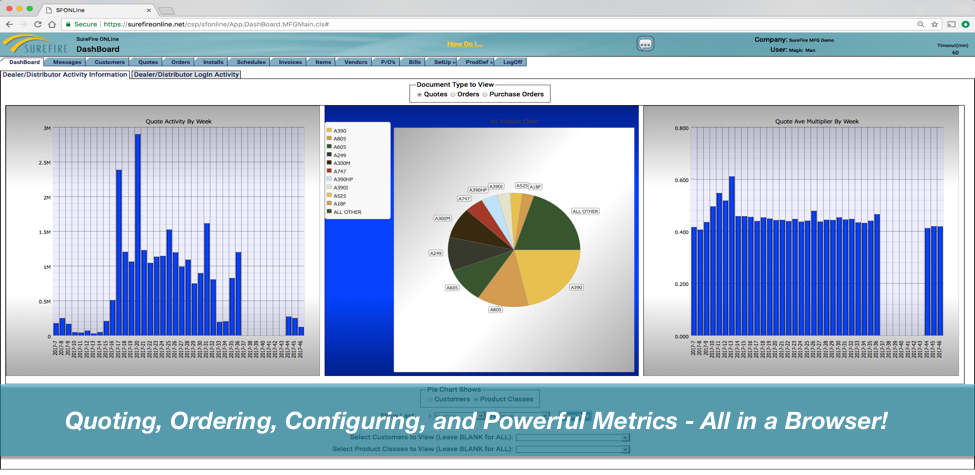 SureFire ONLine MFG is THE Proven Technology for Window and Door Manufacturers.
Time is Money. How Much Do You Have?
With SureFire ONLine MFG's automated features, harness the latest web technology so that the system is working even when you're not.  With features like: Automatic Purchasing, Inventory Alerts, Smart Level Loading, Electronic Purchasing, you'll be saving time and being more accurate than ever before.
No Web Presence? No Problem!
SureFire ONLine MFG Includes a Completely Branded Web Ordering Tool.
Provide your customers with the latest technology in web ordering. SureFire ONLine MFG includes a completely private branded estimating/ordering tool that harnesses the power of the award winning SureFire Product Configurator inside a super-easy to use internet ordering tool. All the looks of a completely branded tool with none of the hassle. Provide up to the second, "shipment carrier" like order status and shipment processing updates to your customers, without a single phone call or email.